Our window clings are a great way to put unused space to use promoting your business.
Here at King Tutt Graphics, we want to help you promote your business. Our team understands that you probably already have multiple avenues of promotion in place, such as print ads or mobile ads via car wraps. One avenue that you may not be using to its fullest potential, however, is your storefront, namely the storefront windows. These panes of glass can be easily transformed into prime promotional material with the application of a few window clings from our team.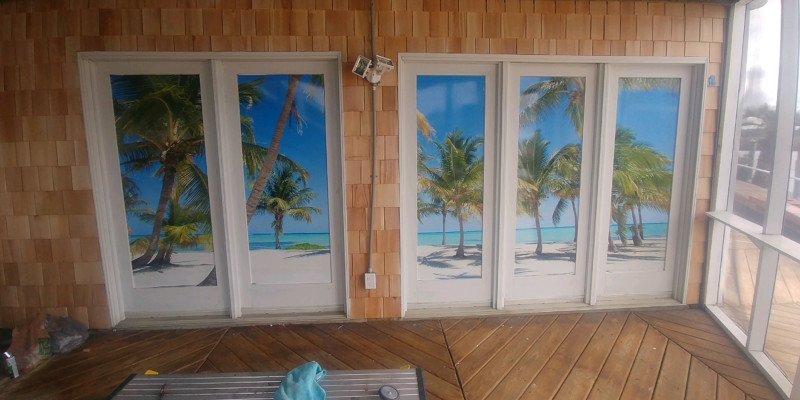 As the name suggests, window clings are thin films that stick to your windows. Sometimes window clings are used only to block out excess sunlight, but they can also be printed with images to promote your brand. Our team at King Tutt Graphics specializes in this kind of large-scale printing, and we will work with you to create the perfect window clings for your storefront that will show your brand in the best light. Other print shops tend to focus on print materials like pamphlets or promotional items like t-shirts, and lack the equipment or the experience to pull off these large-scale projects. Fortunately, you can turn to our team to get the high-resolution, full-color, professional results you deserve.
We, at King Tutt Graphics, are proud to serve the Burlington, North Carolina community, and we want to help you do what's best for your business. If you are interested in our window clings, just give us a call today to get started on creating the perfect clings for your storefront.​
---
At King Tutt Graphics, we install window clings in the Triangle, Wake County, Johnston County, and the rest of North Carolina, including Raleigh, Durham, Cary, Apex, Burlington, Charlotte, Morrisville, Clayton and Smithfield, as well as South Carolina, Georgia, Florida, Virginia, Washington DC, and Maryland.