As a trusted XPEL authorized dealer, we can install the materials you want for the ultimate in protection.
If you're familiar with paint protective films designed for automotive use, you've probably heard of XPEL, which is a top-rated brand in this industry. The product line includes paint protection film, window tint film, and hydrophobic ceramic coating that can repel dirt and grime. At King Tutt Graphics, we're proud to be an XPEL authorized dealer and can install these high-quality products for vehicle owners in and around Raleigh, North Carolina. We're one of only a handful of XPEL authorized dealers in the area, and over the years we've been in business, we've found that XPEL products are among the best available.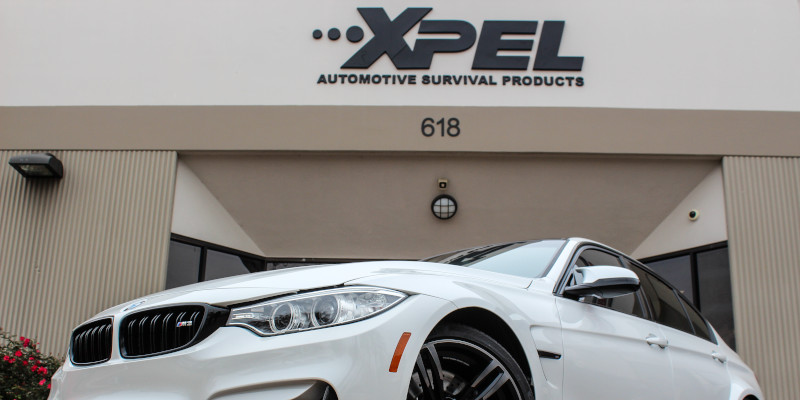 Many of our clients choose the XPEL paint protection film to add to their vehicles. This product, also known as PPF, is a self-healing film that can protect high-impact areas of the vehicle or be used to create a full-coverage automotive wrap. XPEL offers this type of film in two finish options – satin and glossy – so you can choose the look that complements the appearance of your vehicle. XPEL paint protection film is incredibly effective at protecting the paint job of a vehicle from chips, scratches, and road debris, so it's a worthwhile investment when you want to keep your car's exterior looking like new.


As a trusted XPEL authorized dealer, we can install the materials you want for the ultimate in protection. We take pride in offering excellent customer service to every client we serve, so feel free to contact us for more information or to request an estimate on XPEL products for your vehicle.
Let Our XPEL Authorized Dealers Help With These FAQs!
When you want to take care of your car, taking care of the exterior as well as the inner workings can ensure that your vehicle looks great while it outlives similar vehicles. If you have been thinking of a paint protection film like those from XPEL, we at King Tutt Graphics are here to help. As XPEL authorized dealers, our team wants to assist you in all that this great product has to offer. We know many people have questions about these products, and we wanted to take a moment to answer some of those questions here:
What does it mean to be an XPEL authorized dealer?
An XPEL authorized dealer can distribute, sell and install XPEL products.
Why should I choose XPEL films?
XPEL films are great products, especially when coming from an XPEL authorized dealer. They are of a superior quality and deliver better results than other types of paint protection films.
Does XPEL film come in different finishes?
Yes. XPEL film comes in both satin and glossy finishes.
Do I need an XPEL certified installer for this product?
Yes. In order to get the best protection from this product, an XPEL certified installer is going to deliver the best results. We are XPEL certified installers as well as XPEL authorized dealers and can help you with this task.
If you have been thinking of protecting your vehicle with a paint protection film like XPEL, we would love to answer further questions that you might have. For more information, please contact us today.
---
At King Tutt Graphics, we are an XPEL authorized dealer proudly serving the Triangle, Wake County, Johnston County, and the rest of North Carolina, including Raleigh, Durham, Cary, Apex, Burlington, Charlotte, Morrisville, Clayton and Smithfield, as well as South Carolina, Georgia, Florida, Virginia, Washington DC, and Maryland.
Similar Services We Offer: