Make your ambulance visible and dignified with professional ambulance wraps.
An ambulance needs to be seen at all times, day or night, from near or distant spaces. While the lights and sirens certainly help, another way to ensure that your ambulances are seen almost immediately is with the right design, logo, and coloring on your ambulance. If your ambulance isn't getting noticed like you would like, it might be time to consider calling King Tutt Graphics for information about ambulance wraps.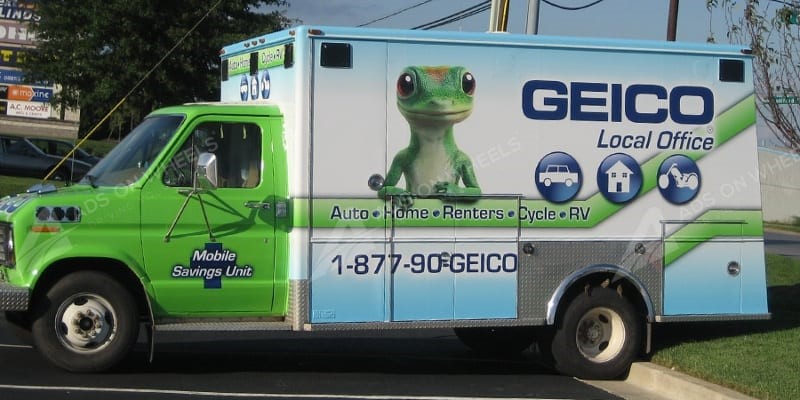 While you might think of vehicle wraps as something only for advertising, ambulance wraps actually serve more purposes than informational. With our expert graphic designers, we can help you create a logo or color composition that ensures your ambulance will convey all necessary information in just a glance. Additionally, once we have made your ambulance highly informative as well as visible, we will also create ambulance wraps for you that fit like a glove! Our ambulance wraps are designed to last for up to five years, not up to five months like some of the other wraps available. With our quality ambulance wraps, your ambulance can be protected by an extra layer and looking great!
At King Tutt Graphics, you can rely on us to make your ambulance wraps look professional and dignified. By using our expert installation methods, your ambulance wraps will look streamlined with no bubbles, divots or tears like those you might find in other companies. We take pride in our work and would love to show our Raleigh, North Carolina customers how we can assist them. If you need ambulance wraps, please give us a call today for more information.​
---
At King Tutt Graphics, we create ambulance wraps in the Triangle, Wake County, Johnston County, and the rest of North Carolina, including Raleigh, Durham, Cary, Apex, Burlington, Charlotte, Morrisville, Clayton and Smithfield, as well as South Carolina, Georgia, Florida, Virginia, Washington DC, and Maryland.