Get additional privacy and protection for your home with our window tinting services.
Your home is where you and your family should feel safest at any point in the day. This might not always be the case if you have large windows on various sides of your home that look out onto crowded streets and neighborhoods, making it easy for anyone to peek in at any time. Here at King Tutt Graphics, we understand the necessity of privacy in the home, even when you have those lovely bay windows. That's why we offer our residential window tinting services for the Raleigh, North Carolina area.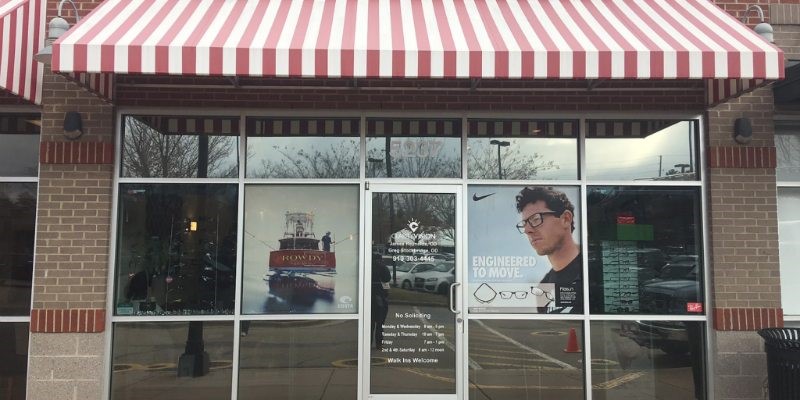 Our residential window tinting services can add an extra layer of privacy to your home. You can still enjoy the aesthetic appeal from those beautiful, large windows in your front room, but the window tint will block out any peeping toms. You'll still be able to see out the window, but the outside of the window will appear just a few shades darker to make it harder to see into your home. That way, you can go about your day normally and comfortably without any worries of being watched.
Our residential window tinting can also add a layer of protection to your home. While those large windows are great for viewing sunrises and sunsets, they also have a habit of letting in detrimental UV rays that could cause potential issues like fading the colors of your furniture. Our residential window tints are designed in a way that allows them to effectively block out a large percentage of the harmful UV rays and protect you and your home in the process. That way, you can still enjoy your lovely views without any of the potential fading or other issues from the sun. We also offer our tinting services for vehicles and commercial purposes as needed.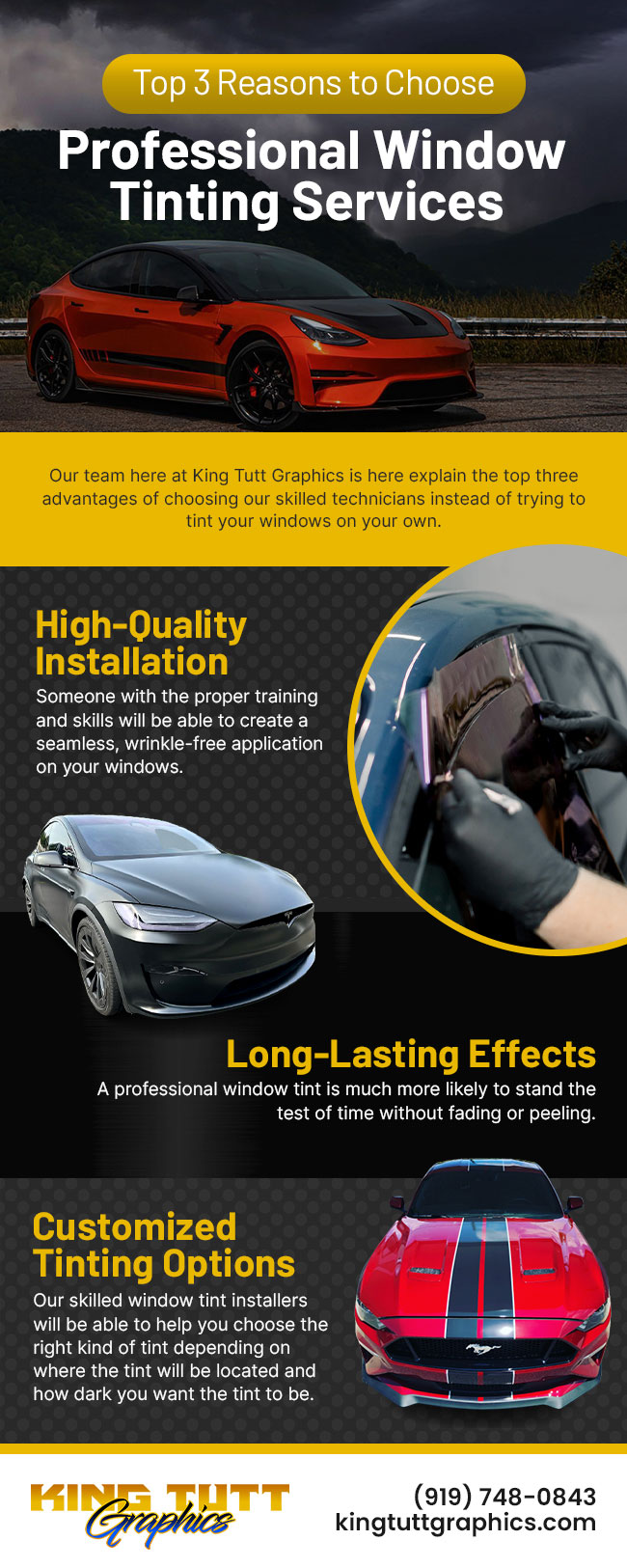 Quit worrying about fading furniture and privacy issues when you add privacy and protection to your home with our residential window tinting services. Just give us a call today to set an appointment.
---
At King Tutt Graphics, we offer residential window tinting services in the Triangle, Wake County, Johnston County, and the rest of North Carolina, including Raleigh, Durham, Cary, Apex, Burlington, Charlotte, Morrisville, Clayton and Smithfield, as well as South Carolina, Georgia, Florida, Virginia, Washington DC, and Maryland.