Our transit bus full wraps are a great way to catch eyes with your brand.
Our team here at King Tutt Graphics wants to help you promote your business so that you can draw in even more new customers. When considering how best to spread the word of your brand, there are many options you could choose from. While some people may jump straight to broadcast ads, there are many effective, more affordable ways to promote your business. One of these ways is with transit bus full wraps, which will proudly display your branding on a bus as it travels along its route.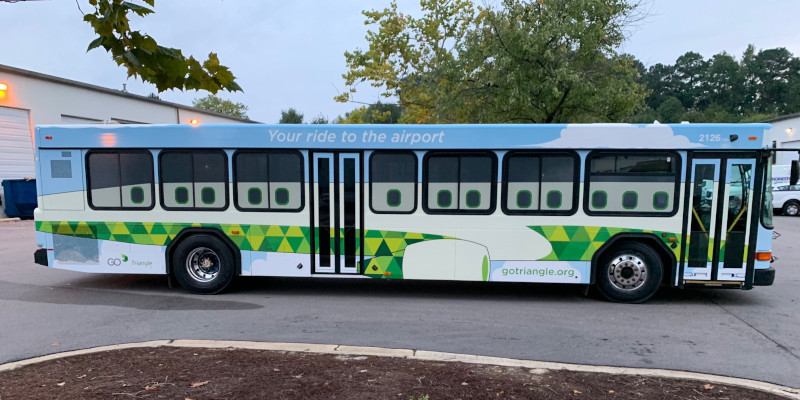 Here at King Tutt Graphics, we specialize in large-scale print services for applications like transit bus full wraps. All our products are printed in full-color high definition by our top-of-the-line printing equipment, and all of it is specifically designed to look great in these larger dimensions. Many other print shops focus on smaller scale items, and may lack the software necessary to adapt your images for something like a billboard or bus wrap. Our team can work with your image files to make sure that your branding is displayed to the best effect wherever you want to put it.
We at King Tutt Graphics are proud to serve the Raleigh, North Carolina community, and we want to help you grow your business. Our bus wraps are an excellent way to carry your company brand to more people in your area and attract new customers to your base. If you are interested in our transit bus full wraps, just give us a call to learn more.
---
At King Tutt Graphics, we create transit bus full wraps in the Triangle, Wake County, Johnston County, and the rest of North Carolina, including Raleigh, Durham, Cary, Apex, Burlington, Charlotte, Morrisville, Clayton and Smithfield, as well as South Carolina, Georgia, Florida, Virginia, Washington DC, and Maryland.