Our team has extensive design training to create a stunning and visually inviting vehicle wrap design for your business.
Sometimes people have a very detailed idea in mind for their vehicle wrap design. If you do, that's great, and we're happy to create the vehicle wrap you have in mind. However, if you have just a vague idea or need some help expanding on the theme you envision, our vehicle wrap design team here at King Tutt Graphics is happy to assist you. Our team has extensive design training and utilizes state-of-the-art technology to create the stunning and effective vehicle wrap design that will get your company vehicles noticed and remembered.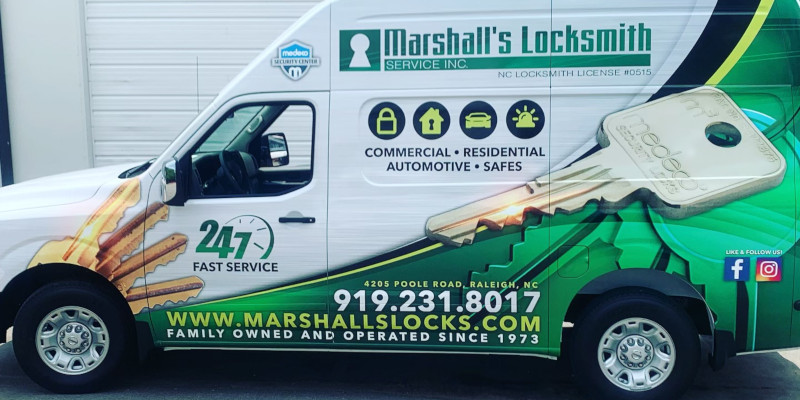 We will work with you to take your branding to the next level, so you can differentiate yourself from your competitors and attract business like never before. Once we have created the design that meets your approval, we can use it for a wide variety of large-format printing needs. That means the process of coming up with a vehicle wrap design isn't just a one product and done proposition. The design can be reused for banners, mesh fencing, canvas prints, signs, and so much more.
Whether you need a vehicle wrap design for one vehicle as a sole proprietor in Raleigh, North Carolina or for a fleet of service vehicles, you can count on us to get every detail right from the vehicle wrap design through the install. Contact us today with any questions you may have about our graphic design services for an exceptional vehicle wrap design or any of our services or products. We are confident we can create the visually inviting images that show the world what you are all about.
---
At King Tutt Graphics, we offer vehicle wrap design services in the Triangle, Wake County, Johnston County, and the rest of North Carolina, including Raleigh, Durham, Cary, Apex, Burlington, Charlotte, Morrisville, Clayton and Smithfield, as well as South Carolina, Georgia, Florida, Virginia, Washington DC, and Maryland.