Let us help you enjoy your home more.
When thinking about how to make your home comfortable and functional, you probably think about the décor, layout, and how the space looks. But there's one thing you can do to increase comfort that you might not have considered. Residential window tinting is an easy but powerful solution that can make a big difference in your space. At King Tutt Graphics, we offer a variety of window tinting services in the Durham, North Carolina area.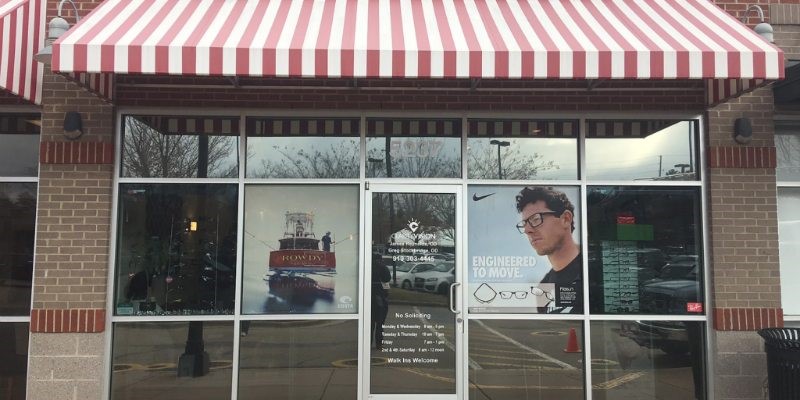 Window tinting can help you save money on your energy bills by making your home more energy efficient. Residential window tinting effectively blocks the sun, so it doesn't overly warm your home in the summer. The opposite effect happens in the winter when the tinting keeps the warmth inside your home. This means your HVAC system doesn't have to run as often, lowering your utility bills. Also, this type of tinting blocks UV rays, keeping you and your family safer.
Residential window tinting also provides your home with privacy. Tinted windows make it harder for people outside your home to see inside, but they still let you enjoy the view. This extra privacy is especially helpful for rooms or homes on the ground floor.
Sun glare can be annoying, making it hard to watch TV, work on a computer, or relax at home. Glare can be cut down with residential window tinting, so you can enjoy your space without constantly changing blinds or curtains.
These are only a few benefits you gain from having window tinting installed in your home. If you're curious about your options for window tinting in the Durham area, give our team a call.
---
At King Tutt Graphics, we offer residential window tinting services in the Triangle, Wake County, Johnston County, and the rest of North Carolina, including Raleigh, Durham, Cary, Apex, Burlington, Charlotte, Morrisville, Clayton and Smithfield, as well as South Carolina, Georgia, Florida, Virginia, Washington DC, and Maryland.