Window tinting offers a variety of benefits.
Every choice matters when maintaining your Durham, North Carolina office building. From the way the desks are set up to the lights you choose, it all affects the mood of your employees and customers. Something you might not have considered, however, is window tinting. The fact is that commercial window tinting has many benefits. Continue reading to learn more, then contact our team at King Tutt Graphics to see how commercial window tinting can change the look of your space.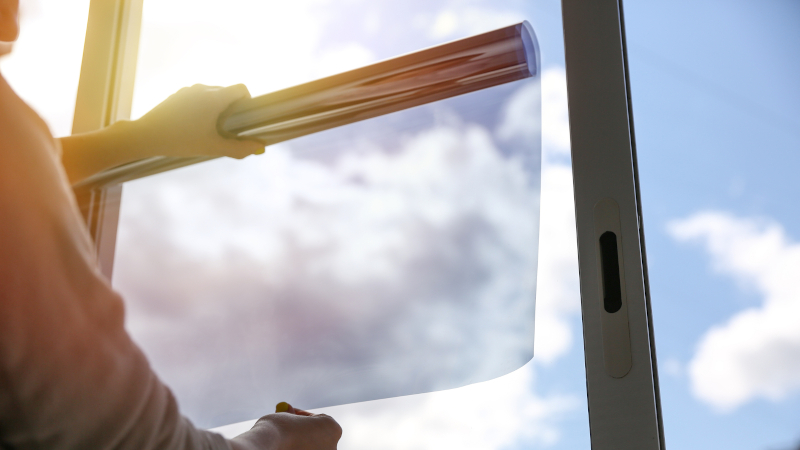 One of the most important benefits of commercial window tinting is that it can make your space more energy efficient. Most office buildings have big windows that let in a lot of natural light. This is great because it means you don't need as much artificial lighting during the day. However, it can increase the temperature in the space, making your HVAC system work harder.
On top of that, too much glare from the sun can make it hard for people who work near windows to do their jobs. Glare is cut down by commercial window tinting, making the workplace more comfortable and your employees more productive.
Commercial window tinting also offers privacy for your business, making it harder to see inside from outside. This can be very important for offices that deal with private information or simply want their staff and customers to feel more secure.
If you're curious about window tinting for your office in the Durham area, contact our team. We can visit your space and provide a detailed tinting plan.
---
At King Tutt Graphics, we offer commercial window tinting services in the Triangle, Wake County, Johnston County, and the rest of North Carolina, including Raleigh, Durham, Cary, Apex, Burlington, Charlotte, Morrisville, Clayton and Smithfield, as well as South Carolina, Georgia, Florida, Virginia, Washington DC, and Maryland.