Give your space new life with window film.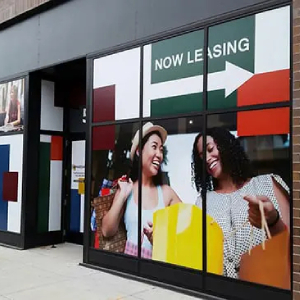 Are you tired of your dull, uninspiring windows? Do you wish there was a way to give your Durham, North Carolina home or office a new look? At King Tutt Graphics, we have the answer to your needs. Professionally installed window film can change the look and feel of your room in no time. Continue reading to learn about two popular window film choices and how our team can help you choose the right type for your space.
Frosted glass window film is a popular choice for both homes and businesses, and for good reason. It gives any area a touch of elegance and sophistication while also being functional. Privacy is one of the main reasons why people choose frosted glass films. Unlike curtains or windows, which block natural light, frosted glass film lets light in, but keeps others from looking in. This is very helpful for windows or rooms on the ground floor that face busy streets.
Another popular type of window film is safety film. This is a game-changer when it comes to the safety and security of your area. Safety film is a thick, strong material put on glass to make it stronger and stop it from breaking. In the event of breakage, the film keeps the broken glass together, making it less likely that someone will get hurt. At the same time, it makes it harder for someone to enter your space when they shouldn't be there.
Our team also offers solar window films, window tint, window wraps, and more. When you inquire about your Durham space, we will review your needs to determine which option might work best. Contact our team today to learn more.
---
At King Tutt Graphics, we install window film in the Triangle, Wake County, Johnston County, and the rest of North Carolina, including Raleigh, Durham, Cary, Apex, Burlington, Charlotte, Morrisville, Clayton and Smithfield, as well as South Carolina, Georgia, Florida, Virginia, Washington DC, and Maryland.