Our police vehicle wraps can ensure your vehicles are recognizable and meet your specifications.
A key part of being a police officer is the pride of wearing the badge and the uniform. When that uniform is on, you're recognizable to so many people as a symbol of safety and security. At King Tutt Graphics, we know that uniformity and pride in appearance is important not just for what you wear, but for what your vehicle wears as well, which is why we would like to discuss police vehicle wraps with you.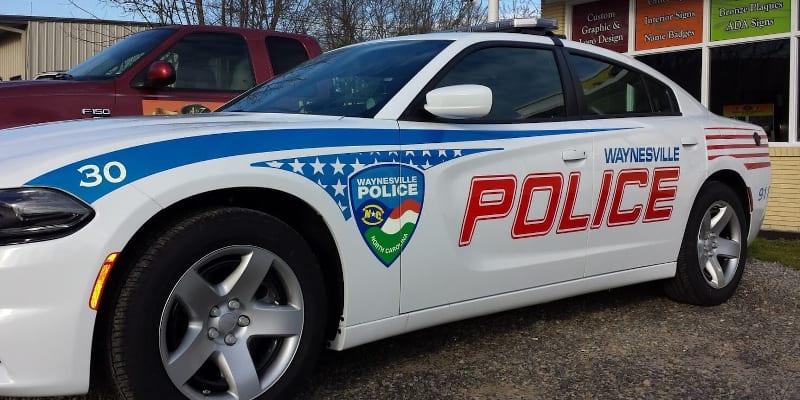 Police vehicle wraps can be tricky for some units due to the fact that not all police cars are the same make and model, but they all need to have the same scale sizing and graphics available in order to be recognizable for safety purposes. We can customize each and every police vehicle wrap for your fleet so that each one will have its own proper scale and sizing. Whether you just need to have police vehicle wraps done on a couple of vehicles or on an entire fleet, plus first responder trucks and county vehicles, we can help with that, too!
In Cary, North Carolina, we are appreciative of the service that so many of our good police officers provide to our city. If you are wondering about police vehicle wraps for your fleet or just need to update a few vehicles, we want to help. Bring your cars into us for professional police vehicle wraps that will match the meticulous care you take for your own uniform
---
At King Tutt Graphics, we create police vehicle wraps in the Triangle, Wake County, Johnston County, and the rest of North Carolina, including Raleigh, Durham, Cary, Apex, Burlington, Charlotte, Morrisville, Clayton and Smithfield, as well as South Carolina, Georgia, Florida, Virginia, Washington DC, and Maryland.