In our experience here at King Tutt Graphics, many people don't realize the limitations of a standard printer. For example, many people try to use their normal printers to print large items, such as posters, banners, and signs, only to be disappointed with the results.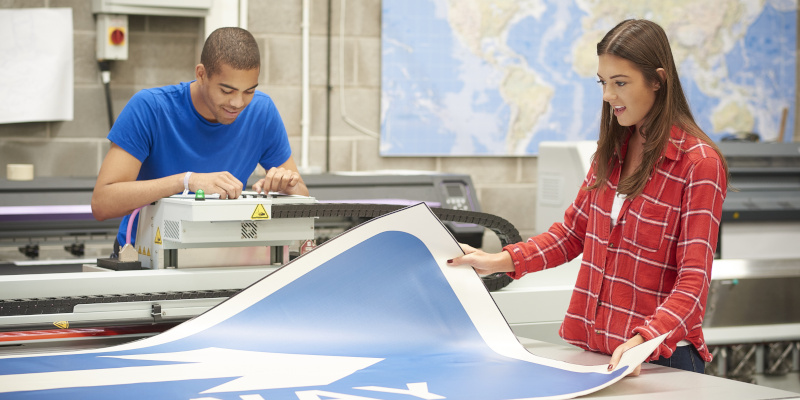 Another source of confusion and errors around this topic is the lack of understanding of resolution and scaling. We've seen countless people try to enlarge an image by just stretching the file, which results in a blurry mess. Proper large-format printing services like ours can help you avoid all these issues, so we have put together this article to go over a few key reasons why you need this service.
It's the best way to print large-scale items. Trust us when we say trying to print a poster, banner, or other large-scale item on a standard printer just won't work. Even if you break the design into separate pages and you can get separate sheets to line up perfectly, the finished result will still look noticeably worse than one printed by a specialized printer and a skilled large-format printing team.
It's the best way to get great resolution. Another reason why you need our large-format printing services is because we have the right experience to prepare your image files and maximize their resolution. As we mentioned above, simply stretching a low-resolution image is not enough. The image needs to be high-resolution from the start. Our team knows how to work with your graphics to make sure they look clear and crisp, even when printed in a large format.