Are you tired of driving a car that blends in with every other vehicle on the road? Is the current paint job on your car looking faded and dull? Do you dream of making a statement in a bold car that expresses your personality and reflects your style? If you answered "yes" to any of those questions, it might be time to consider upgrading the exterior of your vehicle with a color change wrap.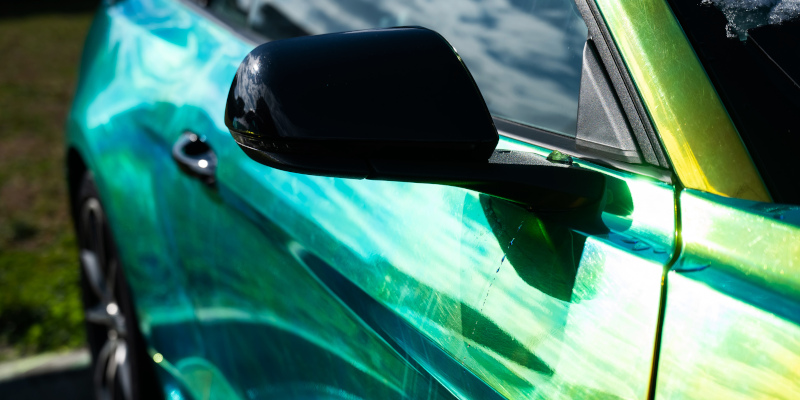 Color change wraps are:

Removable: While it's always fun to have a car with a custom color that reflects your style and personality, customization can negatively impact a car's resale value. Color change wraps allow you to express yourself and try out different options without lowering the value of your vehicle. When it's time to sell your car, or if you simply want to try out a new color, you can easily remove the wrap without damaging the integrity of the paint job underneath.
Affordable: Painting a vehicle can cost way more than many people are willing to pay, especially if you want a custom color that a typical body shop would not carry. A color change wrap is an excellent option for people who want the look of a custom paint job without the price tag.
Durable: a properly applied wrap can last 5-7 years. They are a great way to preserve the manufacturer-applied paint if you plan on reselling your vehicle.
It's also important to know what a color change wrap is not. Many people think that putting a wrap on their car will cover surface damage or imperfections on their vehicle, but that is rarely the case. A color change wrap is not a permanent way to fix cosmetic damages like dents, cracks, scratches, and rust spots. Scratches that cannot be buffed out will still show up once the wrap is applied, and the vinyl used in color change wraps cannot be applied to rust spots.
If you're ready to make a statement in a car that looks great and shows off your style, a color change car wrap is the upgrade you've been looking for!