If you've been thinking about tinting the windows of your home or commercial space, you may be wondering if it's really worth it to hire a professional. After all, there are DIY window tinting kits that promise similar results, so you might think that taking this route is the most cost-effective method. To address this common misconception, our team here at King Tutt Graphics wanted to explain the top three advantages of choosing our skilled technicians instead of trying to tint your windows on your own.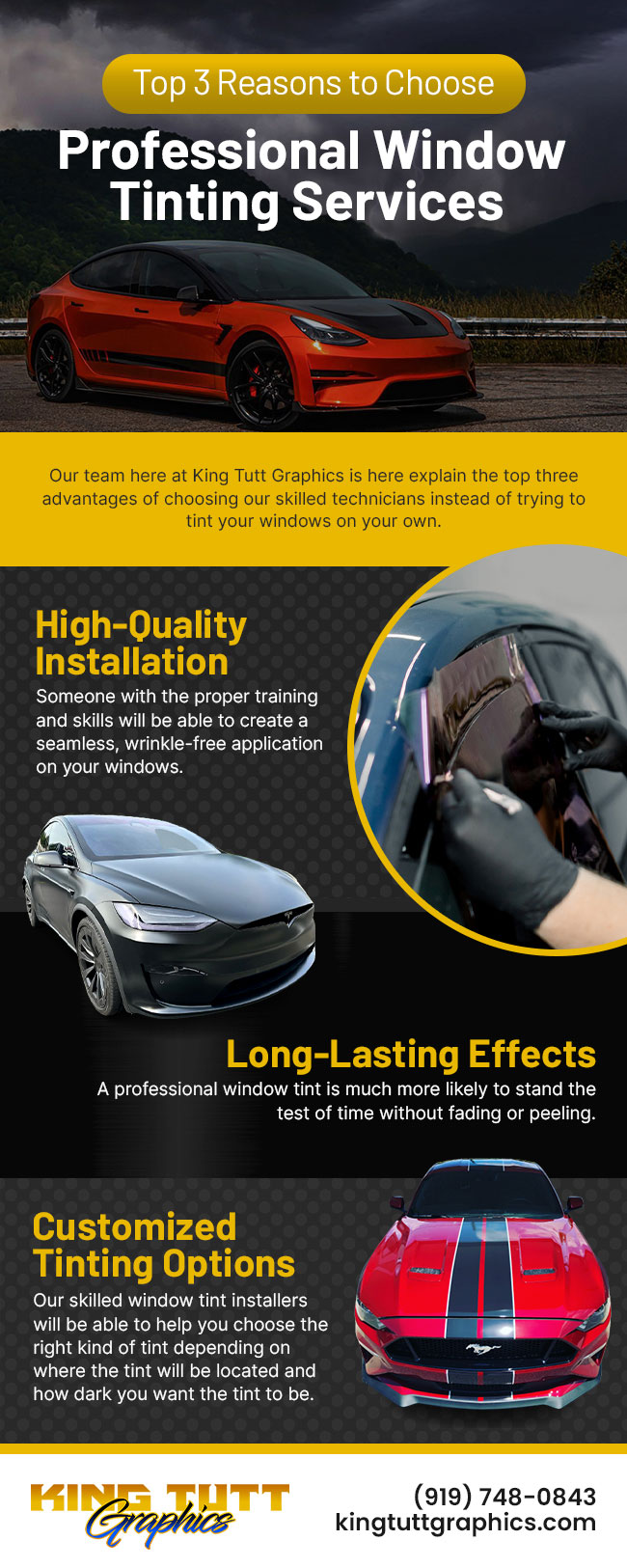 High-Quality Installation: Someone with the proper training and skills will be able to create a seamless, wrinkle-free application on your windows. When you attempt to install a window tint for the first time, you may end up with air bubbles, creases, or an uneven appearance that doesn't fully cover your window.
Long-Lasting Effects: A professional window tint is much more likely to stand the test of time without fading or peeling. So, even if a DIY window tinting project might seem less expensive at first glance, you might find yourself needing to replace the material sooner.
Customized Tinting Options: Our skilled window tint installers will be able to help you choose the right kind of tint depending on where the tint will be located and how dark you want the tint to be. For instance, you may want a slight window tint to protect your furniture from fading in your home, whereas you might prefer a safety film and a darker tint for your business' storefront.