If you've ever tried to enlarge a photo on your computer only to have the image turn pixelated and sloppy, then you know that getting a good enlargement is more complicated than it first appears. Here at King Tutt Graphics, we specialize in large-format printing, so we know how to produce striking, high-quality photo enlargements for a variety of purposes. In this article, we'll be going over the keys to producing great enlargements to help you get the beautiful results you deserve.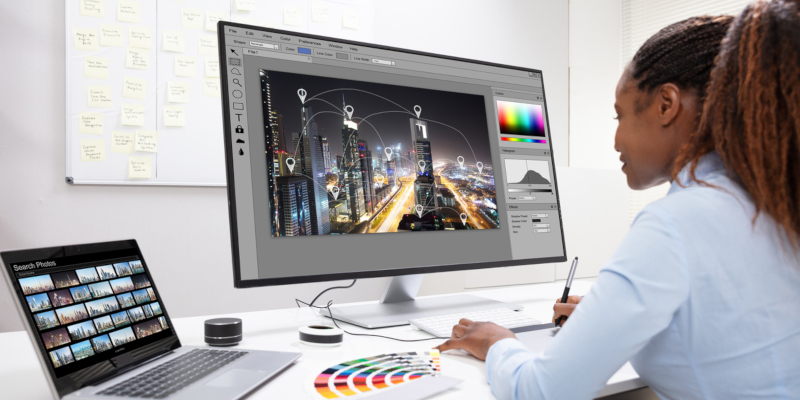 Initial Resolution. The reason that most digital images start to look bad once they grow beyond a certain size is that the resolution of the original photo wasn't high enough. Resolution refers to the amount of detail in a photo–if the original photo didn't have a lot of detail, then there's no way that the enlarged version will. Fortunately, most modern digital cameras are capable of taking very high-resolution photos, so our team at King Tutt Graphics will have plenty of options to work from to create your prints.
Software Capabilities. The other half of creating quality photo enlargements is using the right editing software. Specifically, to produce high-quality enlargements, you'll need software that can increase the resolution of the photo, adding more detail (at least in the data) in order to preserve the quality of the image as it's stretched out. Photoshop, while great for editing, is not ideal for building image resolution. Our team here at King Tutt Graphics, however, uses software specifically designed for creating high-quality photo enlargements, and we can give you the great results you've been looking for.