Do you own a food truck? If you answered yes, chances are you are always looking for a way to draw in customers and make them want to eat at your food truck. Since your food truck will be seen driving around town and also when it is parked, you want to make sure that your food truck stands out from all other food trucks. The key to this is to make your food truck unique by designing a truck that will be visually pleasing to people and make them want to eat at your truck. A great way to do this is to have a graphics company help you design food truck wraps.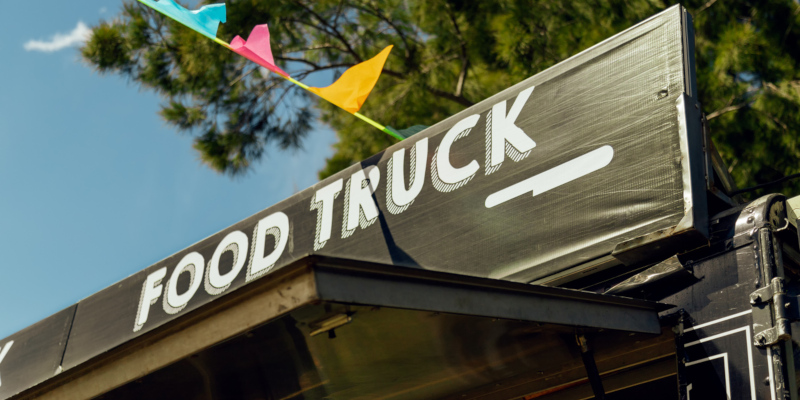 Food truck wraps are really cool because they are an easy way to get the outside of your truck looking as appealing as your food. Having a wrap installed on your food truck is much easier than hand painting it. You will have much more creative freedom and will be able to have clear and precise lettering that can be read from a distance. The more creative the food truck wrap, the better. Customers will be more drawn to eat at the food truck that is unique and visually pleasing than one which is boring or hard to see. They will also remember the design of your truck, and if they love the food, they will become repeat customers. This will help you increase your customer base and expand your business.
If you are looking for an experienced graphics company to help you design food truck wraps, call us today at King Tutt Graphics. We will work closely with you to help capture the vision you have in mind for your food truck. We will make sure you are completely in love with the design. We have prices that are very competitive and we do excellent work.