Do you have a business you need to advertise? Posters, internet ads, flyers, and other small areas of advertisement will only get you so far. One of the best ways you can advertise your business is with vehicle wraps. Vehicle wraps are a great way to advertise while on the move. Vehicle wraps allow your advertisement to reach hundreds of people throughout the day. Here are 3 more great benefits to using vehicle wraps for your advertising your business.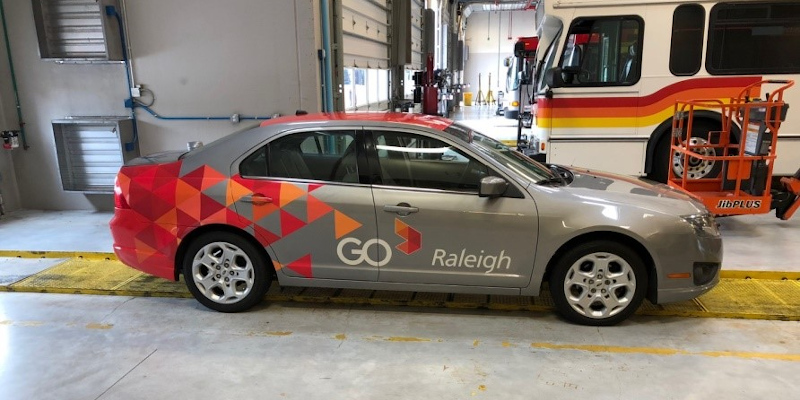 A Vehicle Wrap Makes You Noticeable. If you design an eye-catching vehicle wrap for your business, you will be sure to attract the attention of everyone passing by your vehicle. People will notice your brand and remember your vehicle. In fact, over time, people will start to recognize your business vehicle more and more every time they see it, and their awareness of your business will increase. If people ever need the service you offer, your business will come to mind because of your vehicle wrap advertisement they have seen.
Add Professionalism. Using a vehicle wrap to promote your business adds to your professionalism. When people see it, they will notice and consider your business professional. They will trust that you probably know what you're doing and will come to your business first when your services are needed.
You Never Stop Advertising. Internet ads, flyers, banners, posters, and other small ways of advertising are not always up and doing their job. They get taken down over time or sometimes need to be replaced, so they are no longer in the public view. However, vehicle wraps never stop advertising. Even when your car is parked at your business or home, people can still see it as they pass by. If you are out on a job and parked in the customer's driveway or parked at a store running an errand, passersby and others in the neighborhood will see the advertisement. It never stops doing its job.
Vehicle wraps will spread the word of your business faster and more efficiently than many other forms of advertising out there. Call us today at King Tutt Graphics to get started on a vehicle wrap design for your business today.