Give your car the protection it needs to keep it looking pristine.
Whether you have a minivan or a Ferrari, your car is still an investment that deserves to be treated in only the best way possible. Unfortunately, everyday driving on even the newest roads in Cary, North Carolina can be rough enough on your car to wear down the paint and overall exterior of your car. Here at King Tutt Graphics, we offer various paint protection films, or PPF, that can give your car the protection it needs to keep it looking practically new even after a long drive.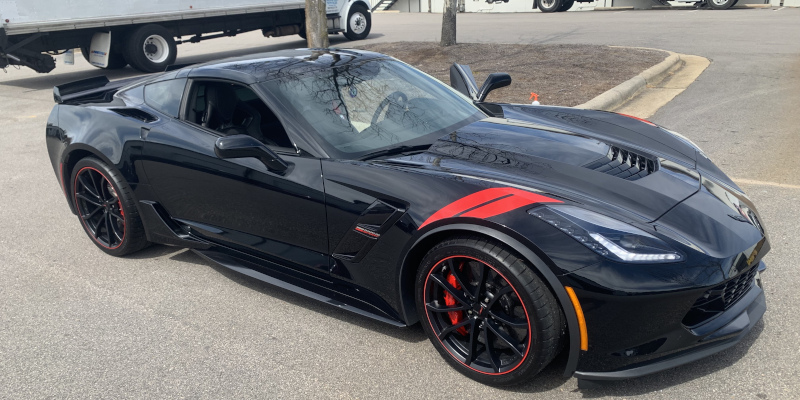 PPF is installed on the exterior of your car to protect it from flying debris while on the road, harmful UV rays, and even careless drivers who could scratch your car. If you've recently gotten a new paint job for your car or have a Ferrari sitting in your garage just because you aren't willing to risk the potential dings, stains, and scratches of driving it around, a PPF is the perfect choice for you. It can give you the confidence you need to take your car out driving without any fears that the impressive paint job might get messed up. Depending on the specific PPF product you choose, you might even get a coating that can repel dirt and grime.
We have various brands and styles of PPF for you to choose from, whether you want it to have a satin or glossy finish, be fully self-healing and hydrophobic, or simply be stain resistant. You can even choose whether you want the PPF to cover only the high-impact areas of your car or the full exterior. No matter your choice, you can rest assured that we have the training and experience to install your PPF properly without leaving any bubbles or otherwise. You'll surely be satisfied with the smooth and even finish that will blend in perfectly with your car.
Give your car the protection it needs to keep it looking pristine and keep you feeling confident for any drive. Give us a call today to discuss your PPF options.
---
At King Tutt Graphics, we offer PPF installation in the Triangle, Wake County, Johnston County, and the rest of North Carolina, including Raleigh, Durham, Cary, Apex, Burlington, Charlotte, Morrisville, Clayton and Smithfield, as well as South Carolina, Georgia, Florida, Virginia, Washington DC, and Maryland.