PPF offers the ultimate protection for your car.
Although some people care more about their car's appearance than others do, no one is opposed to having a sleek, scratch-free, stylish ride. It can be a challenge to keep your vehicle in pristine condition when there's road debris, other drivers, bird droppings, tree sap, and insects to worry about, but PPF can stop these from marring your car's appearance.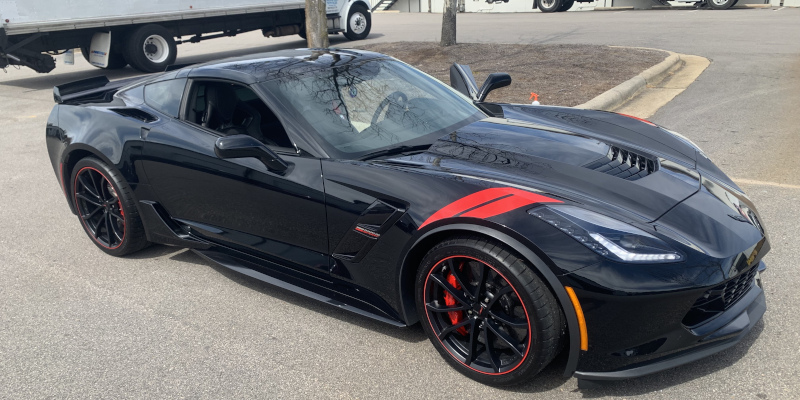 PPF stands for paint protection film, and it's a popular product for those who want to be proactive in protecting their vehicles from minor damage. Made of a transparent polyurethane film that is applied to your car's exterior, PPF comes with a wide variety of benefits:
It prevents scratches and chips. PPF is primarily meant for protecting your car's paint job. This durable film can absorb the impact of road debris, keeping it from damaging your paint.
It offers protection against UV rays. The sun can do a lot of damage to your paint over time, even if you don't notice it at first. If you want to preserve your car's color and finish, PPF can help.
It's easy to maintain. PPF doesn't have special cleaning requirements. While you should not wash your car for 7 days following PPF installation, you can clean it normally once the film has had enough time to settle.
There are many more benefits of PPF than these, and we're the team to help you obtain them. At King Tutt Graphics, we can provide the PPF your vehicle needs in Burlington, North Carolina. Contact us to request a free quote.
---
At King Tutt Graphics, we offer PPF installation in the Triangle, Wake County, Johnston County, and the rest of North Carolina, including Raleigh, Durham, Cary, Apex, Burlington, Charlotte, Morrisville, Clayton and Smithfield, as well as South Carolina, Georgia, Florida, Virginia, Washington DC, and Maryland.